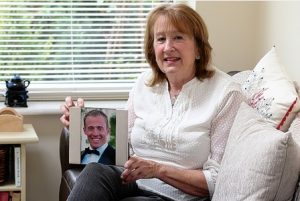 "James was an officer and hopefully a gentleman," said Carol Donaldson with a slight smile. She was talking about her 26-year-old son, James Donaldson, who died in a motorbike accident in 2010. There is no doubt in my mind that James was a gentleman and a hero for he is a deceased organ donor.
I met Carol when I was in the UK as an observer at a Deceased Donation Course for Intensive Care Medicine trainees in February 2016. There were technical sessions as well as a session on Donor and Recipient stories, and that's when Carol walked in with Bronwyn, a heart transplant recipient. After Bronwyn spoke about her lifesaving transplant, Carol told us, "This is what makes it worth it, that it (the donation) made a difference. That is what James would have wanted." What drew me to Carol was her air of positivity – not easy at all for a mother who had lost her son in the prime of his life. James was at the Royal Military Academy, Sandhurst training to be an officer. She said, "He wanted to do so much, he wanted to make a difference. He was on the ODR (Organ Donor Register)."
Carol said that James as a child was full of fun from the word 'go'. He was always curious. They used to sit together on the roof of the shed at home and talk about all sorts of things and that's where they discussed organ donation. He said, "I've always helped people, why should it be any different when I die?" His grandfather, in fact, had donated his body to medical science.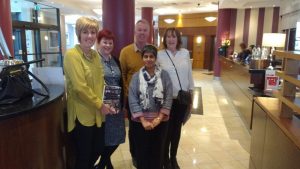 When the doctors told Carol that James was brain dead, she made the decision to donate immediately, she wanted to make sure that his wish was fulfilled. James saved the lives of four people – his heart went to a 50-year-old man, one kidney to a young boy, the other kidney and pancreas to a mother with diabetes mellitus and the liver to a man who was gravely ill. Carol's greatest comfort was in hearing that the recipients were doing well.
Carol ended by saying that working in the organ donation programme had given her a future and allowed her to make a difference in peoples' lives in the way that James would have wanted. And that, in her mind without a doubt, organ donation was the best thing – the ultimate gift.
Whether it is in India or the UK, when one meets donor families what resonates is the triumph of the human spirit.