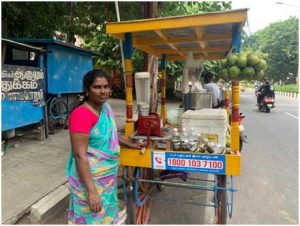 "I must do it for my mother's sake", said an old woman, her eyes in tears. I was touched. I certainly did not expect an awareness campaign to be this hard. Let me rewind a tad for you to follow.
On World Organ Donation Day, which fell on the 13th of August, I conducted a door-to-door campaign in my neighbourhood. The aim was to brief the residents about organ donation, the work done by MOHAN Foundation and encourage them to sign up as an organ donor and also motivate others if possible.I received varied responses. Most of them hadn't expected my visit, so they were genuinely surprised. Everyone was intrigued by MF's work and expressed their interest to sign up as an organ donor – some in the present, some shortly. When I thought to myself what the reason behind people's reluctance could be, I realized that the organ donor card would be a constant reminder that they would die someday. Some declined due to this and some due to religious beliefs. There was an old lady I met, who welled up upon seeing me. She narrated her story – she had failed to fulfil her mother's desire to donate her eyes after death, so she wanted to compensate for it. At the end of the door-to-door campaign, I figured that people in the age groups 16-18 and 70+ were the most interested in becoming an organ donor.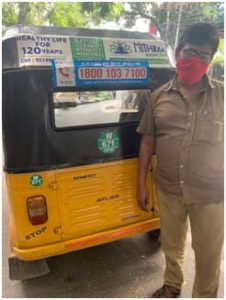 The campaign to publicize MF's helpline was equally challenging. Many stores (including those that were a part of franchises) were hesitant to display the sticker. They stated that they needed permission from officials. After seven failed attempts, I found an auto driver who was very keen on helping out. He also asked a few questions which I was happy to answer. I gave him a few stickers and brochures, for which in return he said he would help enrol a few people. This successful attempt gave me an idea, and I targeted similar-minded auto drivers and sought their help for the same.
Due to the ongoing pandemic, the task wasn't easy. But words of encouragement and praise and the fact that many people will benefit from my efforts gave me a sense of accomplishment. The entire experience was very enriching and rewarding. I am happy to have been part of this scintillating venture.
Bhavana Akilan
Intern
MOHAN Foundation
* name changed