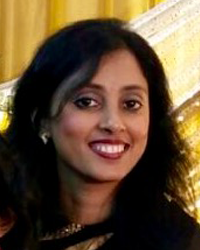 Jaya Jairam
Project Manager
Armed with an engineering degree and a Post graduate in Finance, Jaya had been working in the corporate sector for the past 18 years and very recently decided to quit the corporate world to join the social development sector, working for the cause of Organ donation with MOHAN Foundation.
In the year 2010, at a very young age, Jaya underwent a kidney transplant. Her mother was the donor. The experience helped her understand the trauma of those waiting for an organ and the dilemma of taking an organ from a loved one. Since then she decided to undertake the challenging task of promoting deceased organ donation and encouraging more and more people to sign up for donating organs once they die.
Jaya started the MF Mumbai office recently and has been passionately furthering the cause since then. She dreams of an India where the waiting list of people hoping to receive organs is virtually non-existent and where it is not so hard for people to get second chances at living lives with their loved ones.
She hopes to enable support groups where first hand experiences and information could be exchanged, thereby helping people to cope better with the agonies and anxieties associated with organ failure.