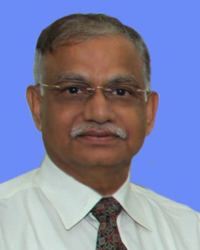 Dr. Ravi Wankhede
Honorary Director and Centre Head
Dr. Ravi Wankhede is a former Indian Air Force doctor, having put in eight years of service to the Nation, before settling down in his native town Nagpur.
Ravi has been associated with MOHAN Foundation for over 6 years following his voluntary kidney donation to a friend in 2009. In Nagpur, few hospitals have carrying out live kidney transplants since a fairly long time, however, deceased organ donation hadn't really picked up for many reasons. One of the reason was that the transplant coordinators working in hospitals were not aware and not trained for the purpose. Ravi organized Transplant Coordinators training by MOHAN Foundation in Feb 2012. In less than two months, the first successful deceased organ donation took place. Since then many more deceased donations have taken place.
Ravi's act of donating kidney to a friend at the age of 60 attracted a lot of media attention after which the Government of Maharashtra nominated him as an expert member of the Zonal Transplant Co-ordination Centre (ZTCC) – Nagpur. This has led him to initiate mass awareness campaigns in and around Nagpur. Ravi has worked with the Academy of Medical Sciences, Indian Medical Associations, Indian Society of Critical Care Medicine, Central India Kidney Foundation, Rotary Clubs, etc. for conducting awareness sessions and seminars on organ donation.