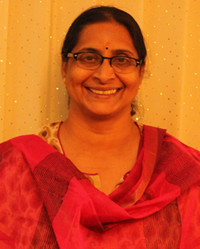 Dr.Hemal Kanvinde
Quality Assurance Officer
Hemal joined MOHAN Foundation with a rich experience in managing developmental and action research projects. She has previously worked in the fields of biodiversity, sustainable livelihoods, gender studies and management of coastal ecosystems.
She has brought to the organisation her skills in guiding young counsellors and designing research projects. She has developed a database of information needed to run a National Helpline on Organ Donation and has trained counsellors to deliver information concisely and clearly.
Hemal has worked at M. S. Swaminathan Research Foundation (MSSRF), Centre for Action Research on Environment Science and Society (CARESS), National Biodiversity Authority and Food and Agriculture Organsiation (FAO).