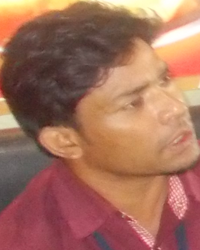 Bulu Behera
Transplant Coordinator
Bulu Behera has been working with MOHAN Foundation since 2013. Bulu is a social work graduate from National Institute of Social Work and Social Science (NISWASS) Phulbani, Orissa. He has a Master Degree in MSW (Master of Social Work) from Matru Sewa Sangh, Institute of Social Work Nagpur (Maharashtra).
He was associated with an NGO called 'People Awareness & Hilly Area Development (PAHAD)' for tribal people under livelihood mission after completing his graduation. He has also done a one month internship in Mumbai in center for Study of Society and Secularism (CSSS) for women empowerment.
He has undergone Transplant Coordinator's training from MOHAN Foundation and is now working as a Transplant Coordinator. He is also simultaneously pursuing Master of Labor study (MLS) at Regional Labour Institute.